Executing regional activities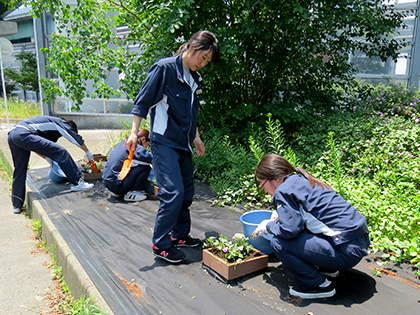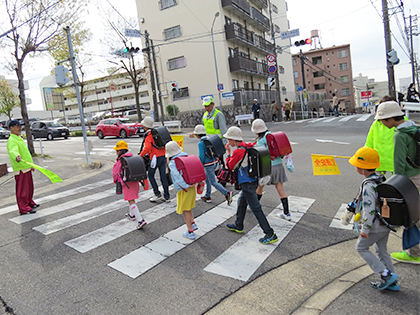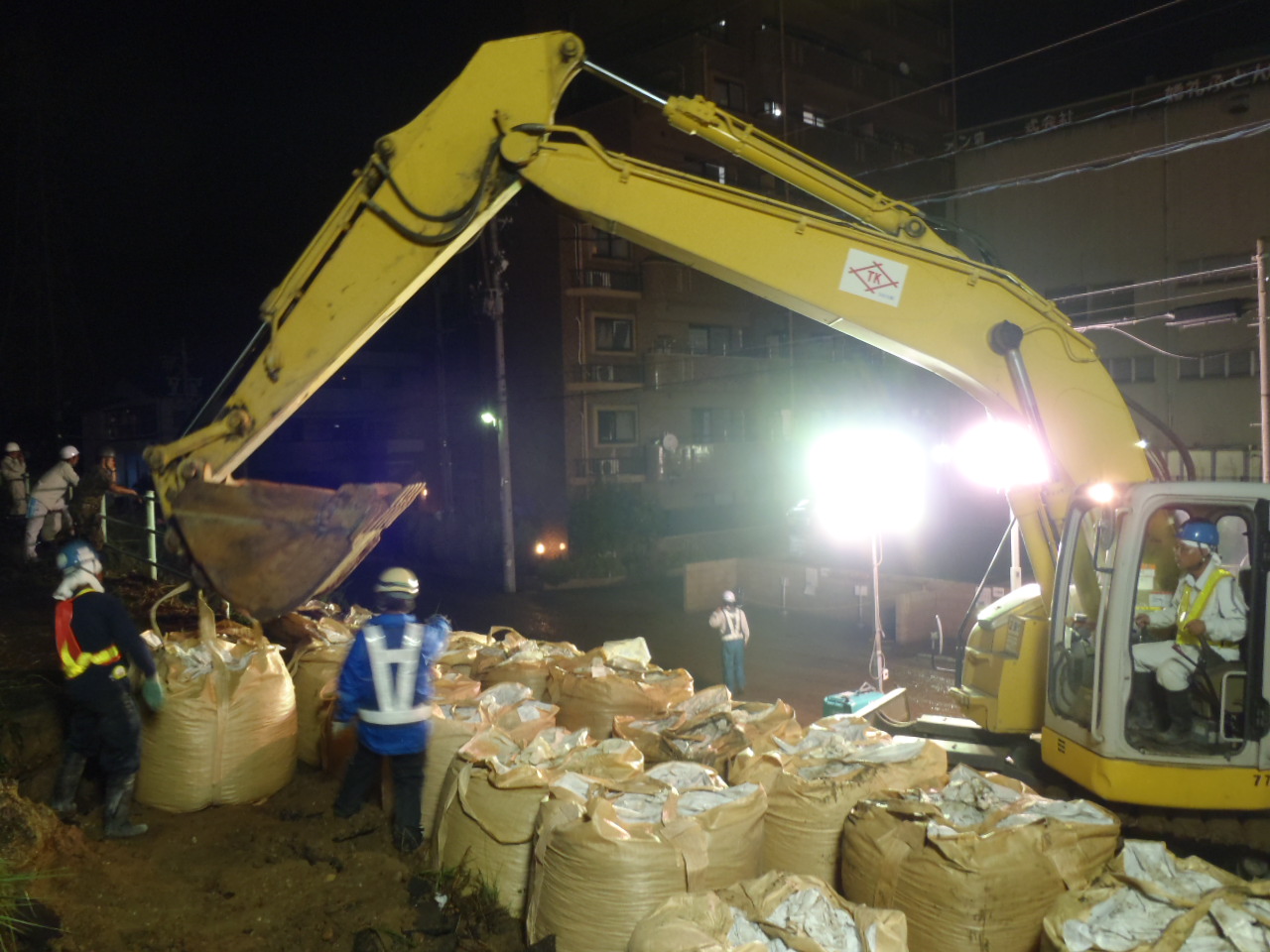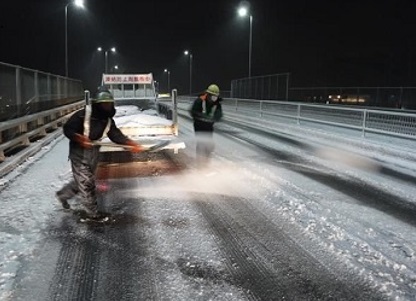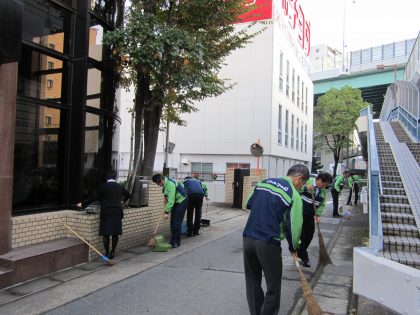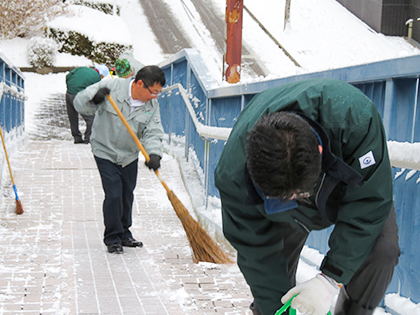 As part of community activities, we are engaged in activities such as volunteer activities, traffic safety awareness activities, regional cleaning, disaster prevention activities, disaster response, etc. We strive to create a safe and secure city through our activities, while building communication with the local community.
Local disaster drills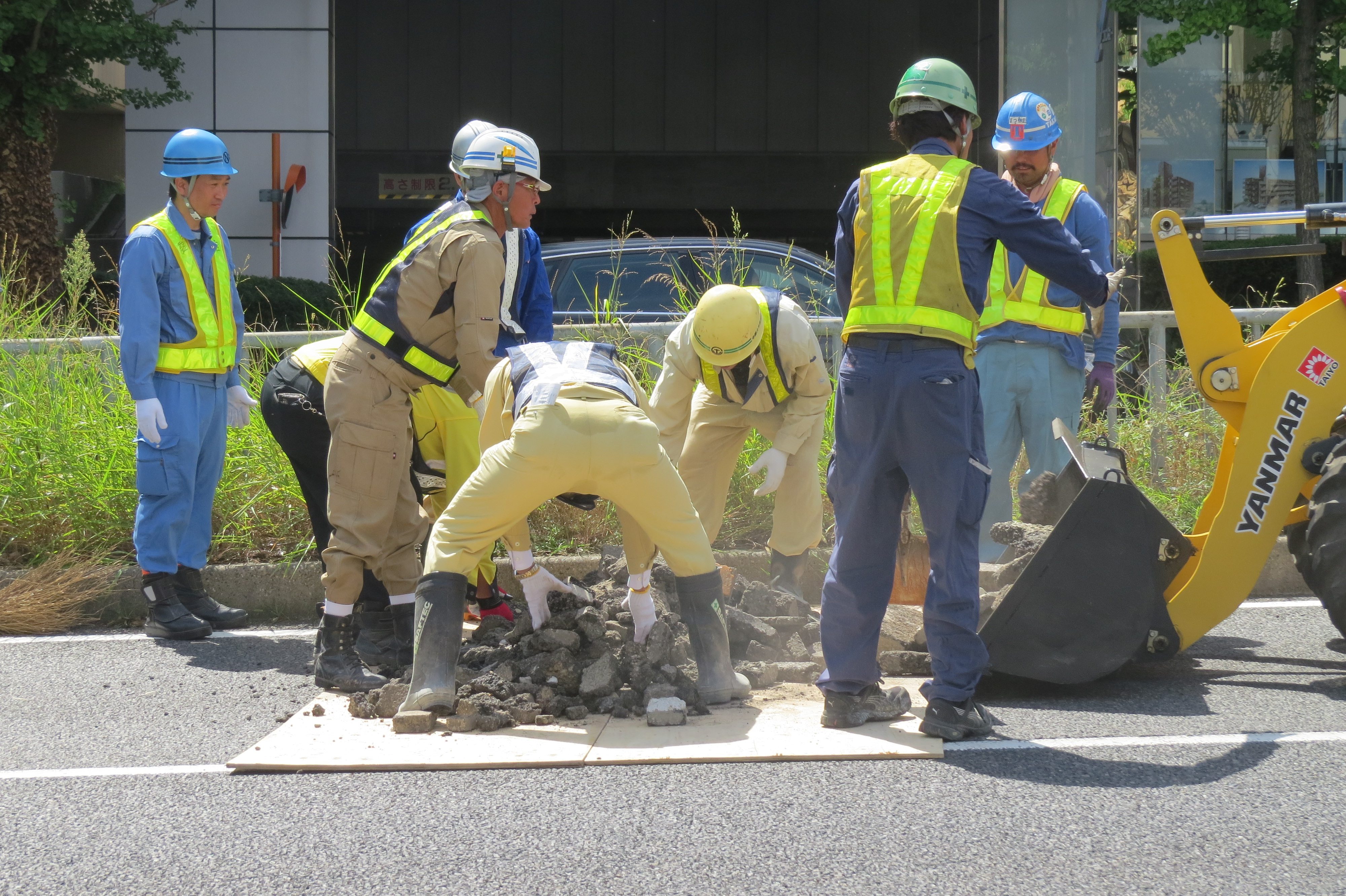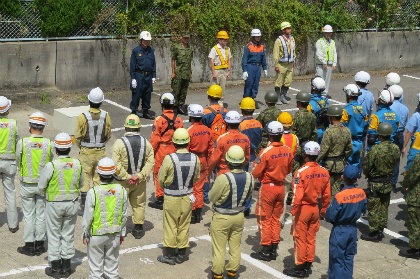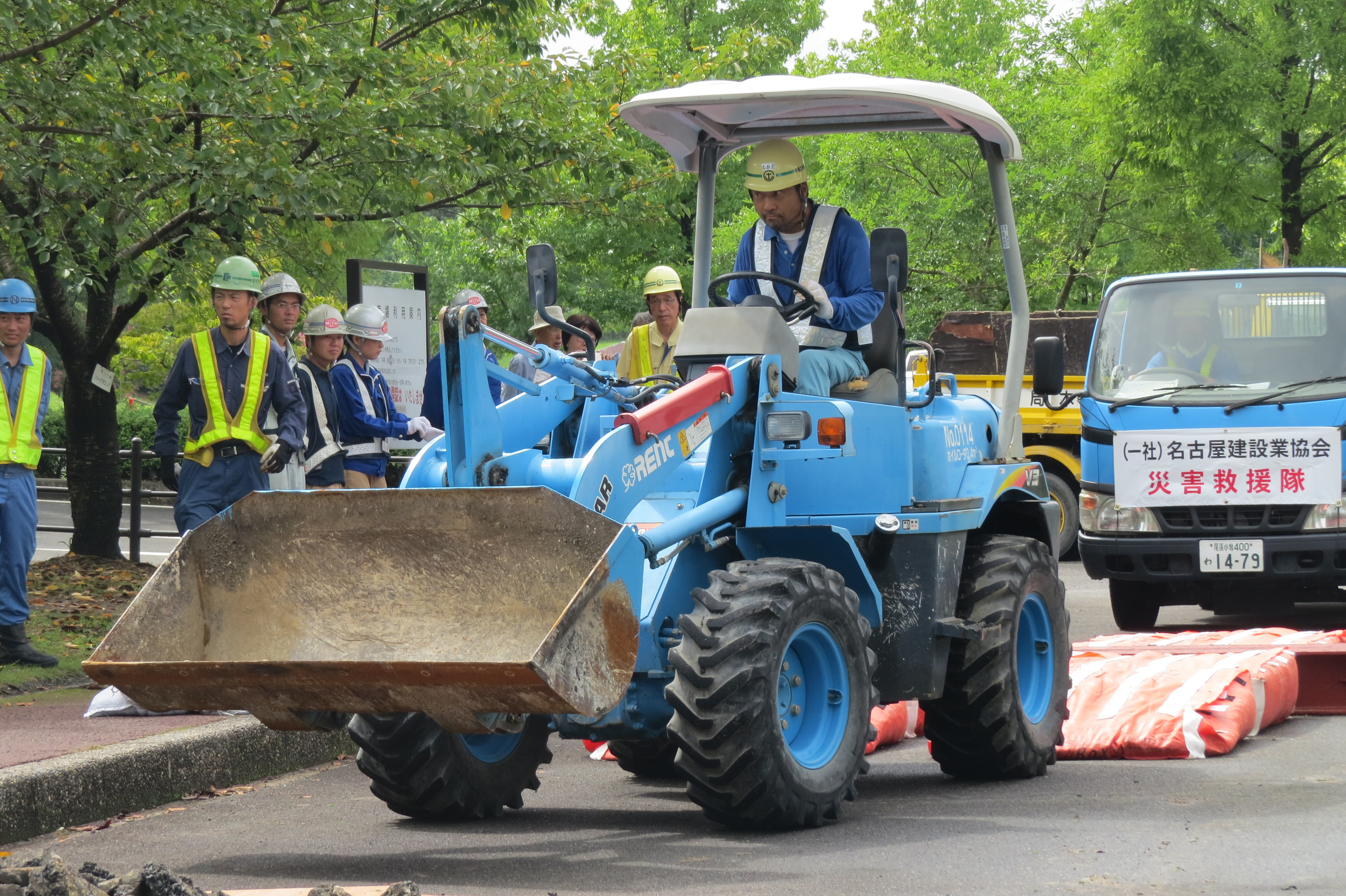 Disaster prevention agreement

As a member of each association, we have concluded a disaster prevention agreement with the administration and are working on responding in case of emergency.
Aichi Road Disaster Prevention Association, Shonaigawa River Disaster Prevention Association, Aichi Construction Association, Nagoya Construction Association, Aichi Agriculture and Construction Industry Research Society, Kitanagoya Construction Association, Nagoya Port Construction and Disaster Prevention Association, Nisshin Construction Association, Bihoku Construction Association, Toyoake Construction Association,Chubu Emergency Disaster Prevention Team, Research Society of Chubu Underground Line Technology, Chuo Disaster Prevention Association
Hosting on-site field trips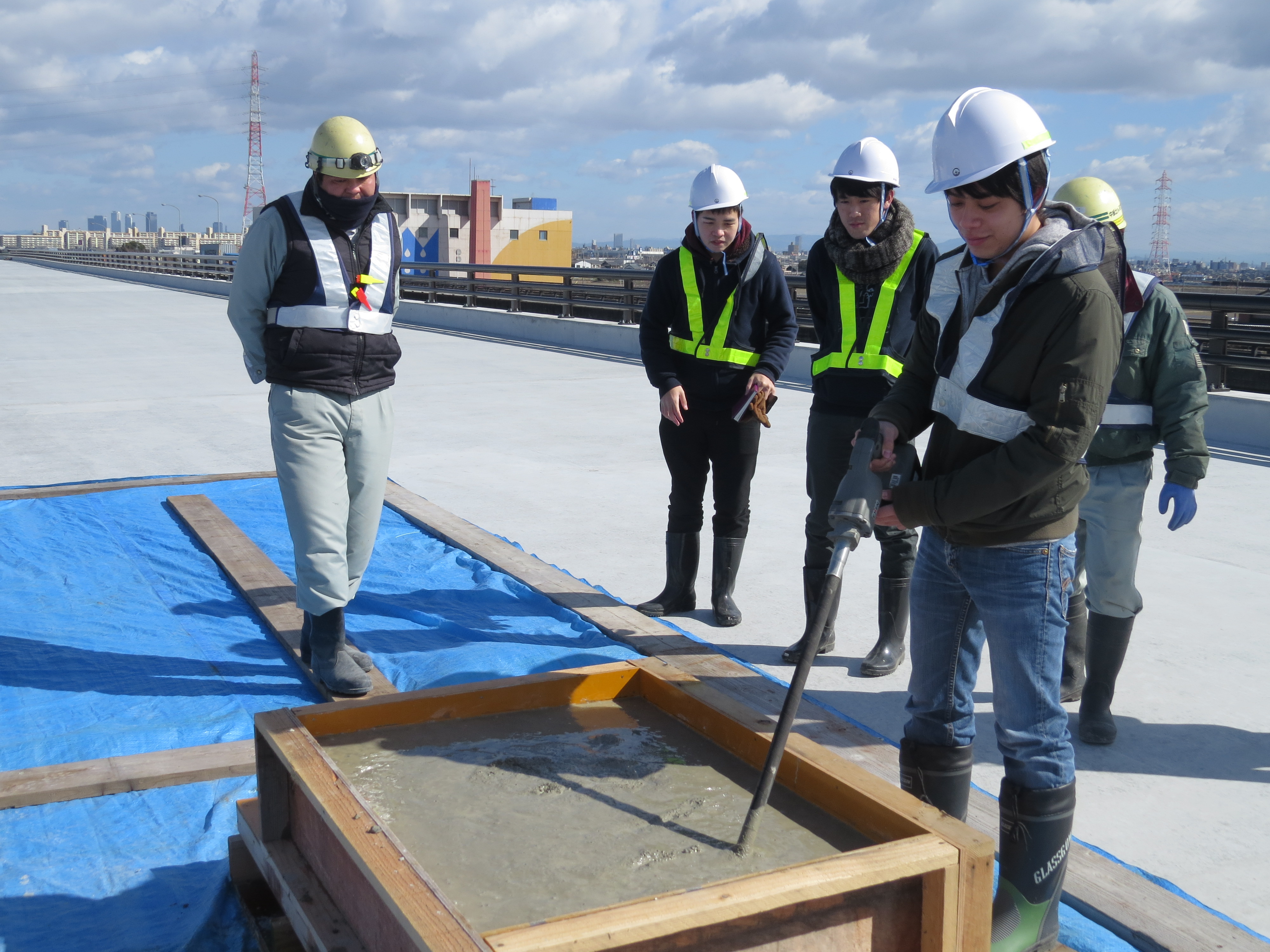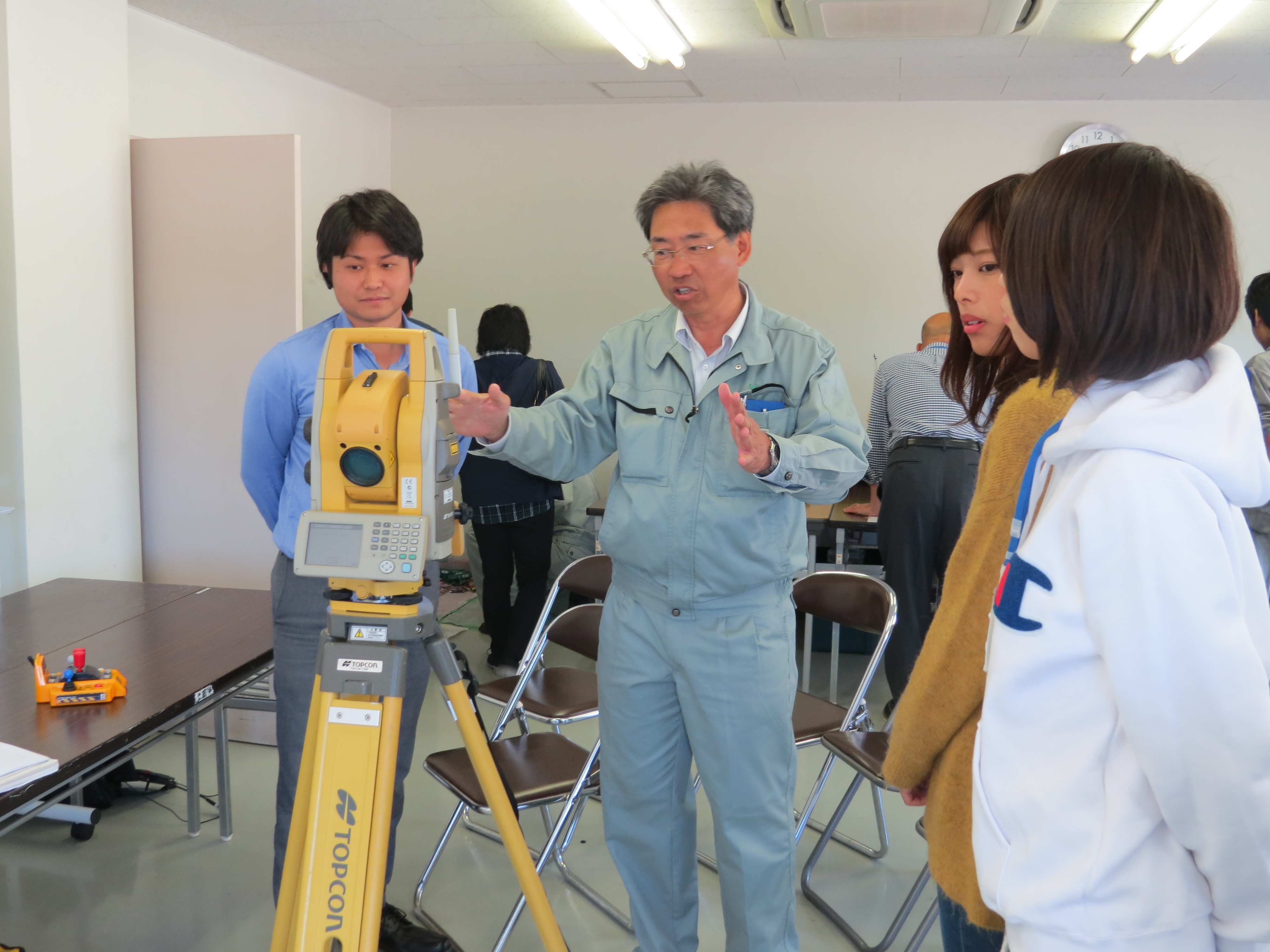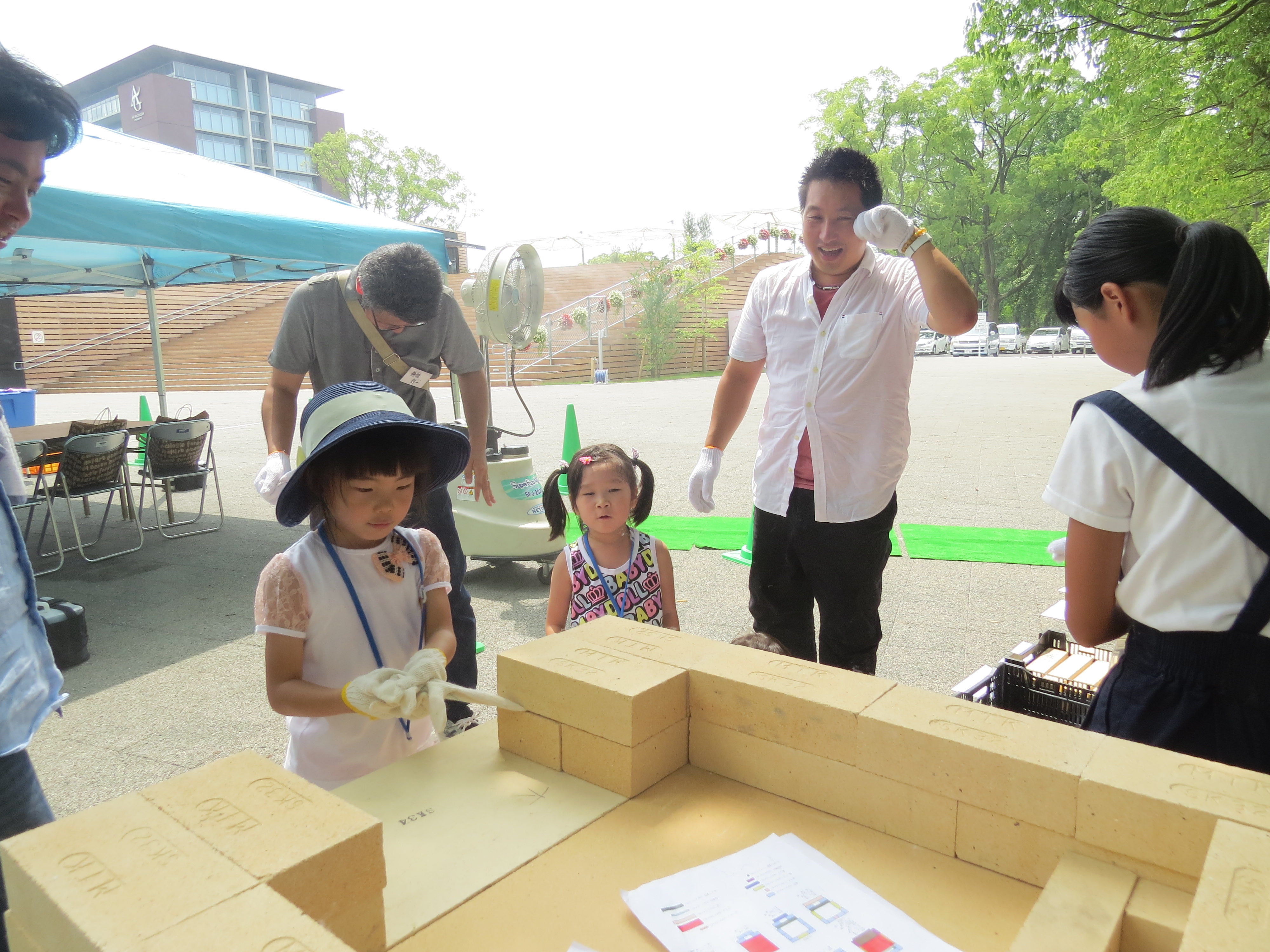 In order to familiarize people with the construction industry, we are conducting on-site tours as necessary. In addition, we plan not only to observe the site under construction, but also to encourage everyone to enjoy the surveying experience and recreation.
Participated in NPO Rescue Stock Yard activities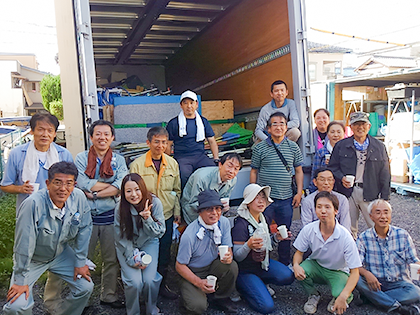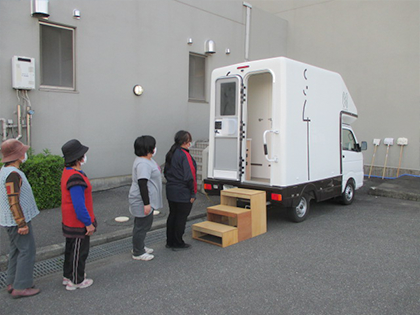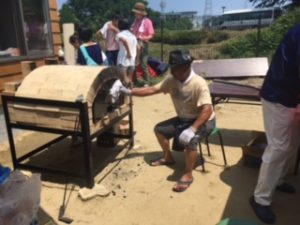 Taking part in the activities of the non-profit organization (NPO corporation) Rescue Stock Yard in Nagoya, which is helping to develop a disaster-resistant community by utilizing the lessons learned from past disasters, we have supplied goods, provided disaster area support, and donated a pizza oven to "Kizuna House." "Kizuna House" was built as a part of reconstruction assistance in Shichigahama, which was damaged by the Great East Japan Earthquake.
Participation in environmental activities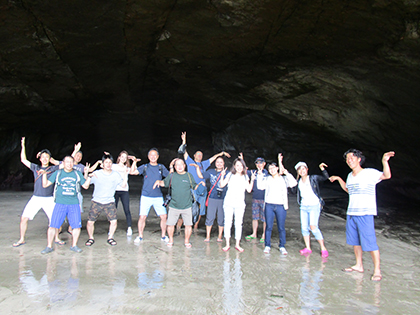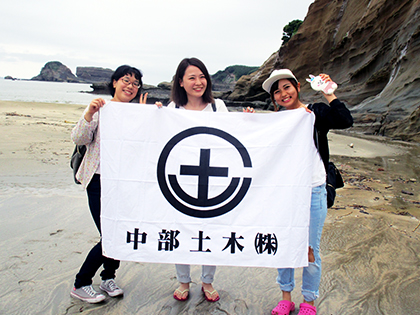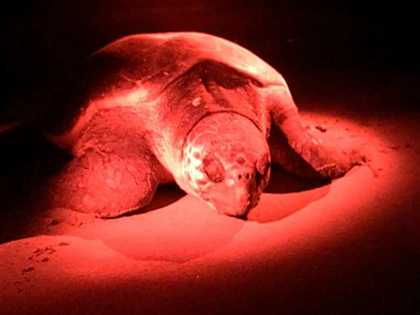 Participation in NGO Earthwatch Japan's "Loggerhead Sea Turtle of Tanegashima Island Project"
~Impressions of participants~
The survey participated in at Tanegashima island is aimed at fitting a pit tag (individual identification tag) to a sea turtle after laying her eggs. By attaching the pit tag, we can study whether the survival rate and spawning grounds of sea turtles–an endangered species–is changing. However, not all sea turtles that came on the beach lay eggs, and many sea turtles that did not lay eggs were seen in this survey. Also, we were able to learn the effects of global warming since the sex ratio changes due to temperature when inside the egg, and the difficulty of reproduction such as a reduction below original numbers due to mistaken conservation efforts of replanting eggs in sand by the road.
Registered as Family Friendly Company with Aichi Prefectural Government

We are participating in efforts to build a better society together,
while the company and workers balance household responsibilities and work.
Certification as an Excellent Health and Sanitation Company

Based on the efforts of the Ministry of Economy, Trade and Industry in line with regional health issues and the promotion of health by the Nippon Kenko Kaigi (Japan health conference), this system honors companies such as large corporations and small and medium enterprises that practice excellent health management in particular as "Excellent Health and Sanitation Company."
Certification as company that promotes female participation

Our company has been certified by the City of Nagoya as a company making arrangements and creating an environment that allows the lively participation of women.
Accreditation as an Aichi Josei Kagayaki Company (company where women can work with brightness and liveliness)

Companies that are engaged in efforts to promote female participation in the workplace, such creating an environment where childcare and nursing care are available while working and promoting a work-life balance, in addition to efforts including declarations by top executives, expansion of hiring, expansion of work areas, education, promotions to management positions are certified by the prefectural government as an "Aichi Josei Kagayaki Companies."
Certification as an Excellent Eco Workplace by the City of Nagoya

The City of Nagoya certifies business establishments that voluntarily and proactively implement environmentally conscious efforts into their business activities as an "eco workplace" to support voluntary efforts.
The workplaces with the highest level of effort are certified as "Excellent Eco Workplaces".
NGO Earthwatch Japan
Scientific knowledge is indispensable for exploring precise solutions to continuing deterioration of biodiversity in the global environment at an unprecedented speed. Many researchers have been working for a long time steadily studying oceans around the world, rain forests, grasslands, and ecosystems in Japan as well. Earthwatch Japan is engaged in activities to send citizens and students as environmental volunteers on outdoor investigations by researchers working on the front lines.
Participation in Ecology Café activity
In addition to raising children's awareness and fostering concern, we contribute to the formation of a healthy and sustainable community heading into the future by protecting wild animals in danger of extinction, conserving ecosystems in danger of extinction, developing and providing ways to utilize nature close to us.
Joined the Environmental Partnership Organizing Club (EPOC)
Safe City and Traffic Safety Partnership Company from Aichi Prefectural Government

We are engaged in promoting safe urban development without crime and traffic safety.
Certification as a Child-rearing Support Company

Through child-friendly activities, we support community development for a society as a whole that allows children to be raised easily.
Received the Fiscal 2010 Small Business Special Award
Iwasaki Farm project
Aware of the importance of agriculture in Japan, our company is renting the Iwasaki Farm in Nisshin City. In the field we grow crops such as potatoes, carrots, Chinese cabbage, cabbage, and spinach. We also provide a place of employment for elderly people and handicapped workers.
Donations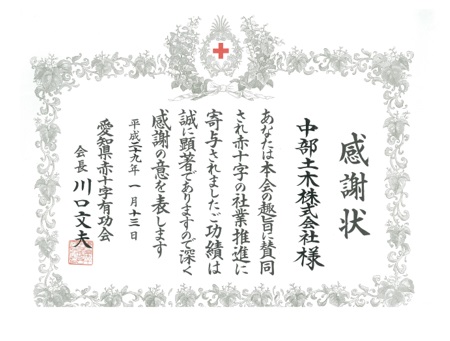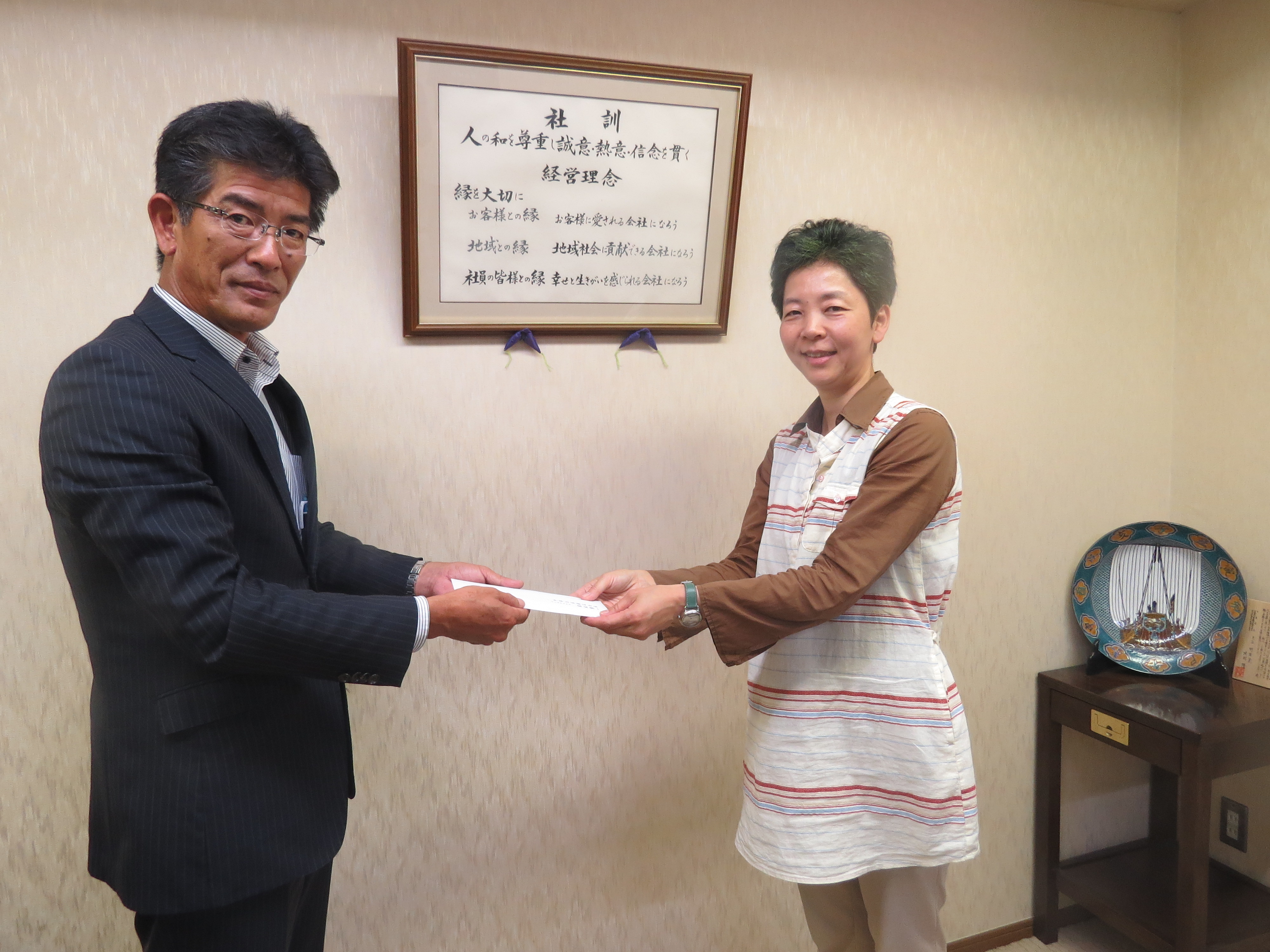 [Japanese Red Cross Nagoya Daini Hospital]

We donate to Japanese Red Cross Nagoya Daini Hospital every year to support good medical care.
[Rescue Stock Yard]

We provide support in the form of donations to Rescue Stock Yard, an NPO corporation.
【Earthwatch japan】

We donate to efforts aimed at environmental preservation advanced by Earth Watch Japan along with researchers.